Outfits für die Künstlerinnen-Barbie :: Guerilla Girls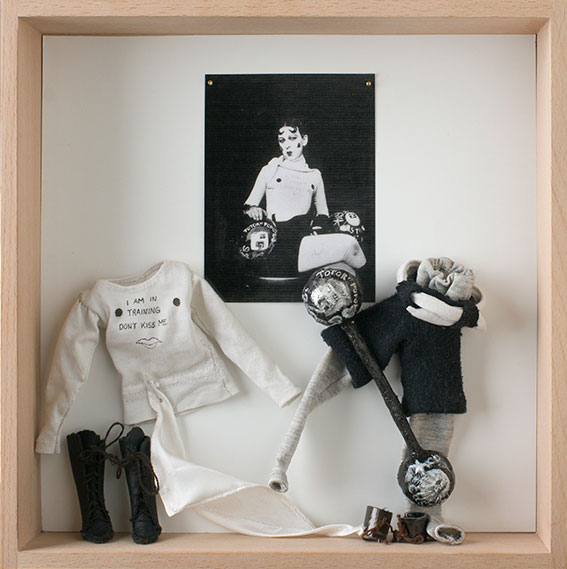 Claude Cahun (1894-1954)
»Selbstportrait« um 1927

Breitere Rezeption hat Cahun erst zu Beginn des 21. Jahrhunderts erfahren. Sie war im Paris der 1920er Jahre Teil des surrealistischen Kreises. Zu dieser Zeit entstanden entscheidende der fotografschen Selbstinszenierungen, die Cindy Shermans Ansatz der Maskeraden vorwegnehmen.

1937 gelang Cahun mit ihrer Lebensgefährtin Suzanne Malherbe die Emigration nach Jersey. Dort waren sie aktiv im Widerstand tätig.

Cahuns photographic gender bending role play was only recognized moe widely with the beginning of the 21st century. Cahun was part of surrealist Paris in the 1920s. Her photographic approach to selfportraiture preconceives Cindy Shermans obsessive masquerades.

In 1937 Cahun managed to flee German occupation and she emigrated to Jersey together with her longterm partner Suzanne Malherbe. Both were active in the resistance.